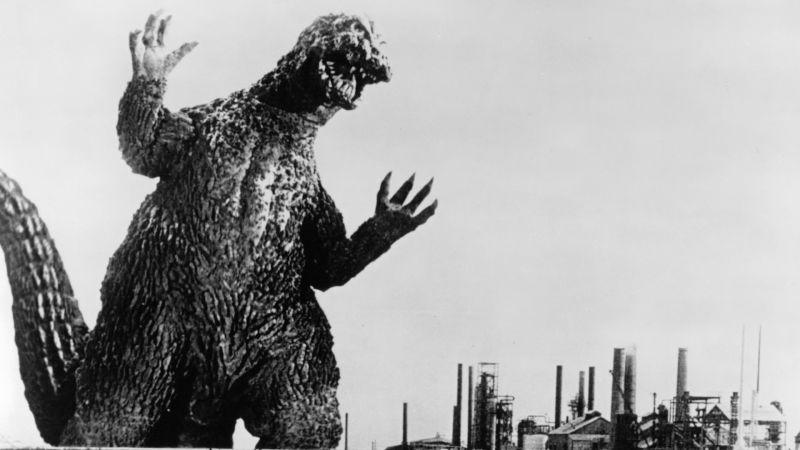 On Tuesday, January 19, 2021 Council agenda item #2 is a review for a large mixed-use project proposed at 2951 El Camino Real and neighboring parcels. (see the Staff Report). The proposal would require re-zoning two R-1 parcels to CS or PC/PHZ and exemptions to the 35′ height limit for a 65′ high structure. The latest plans for the project can be viewed here.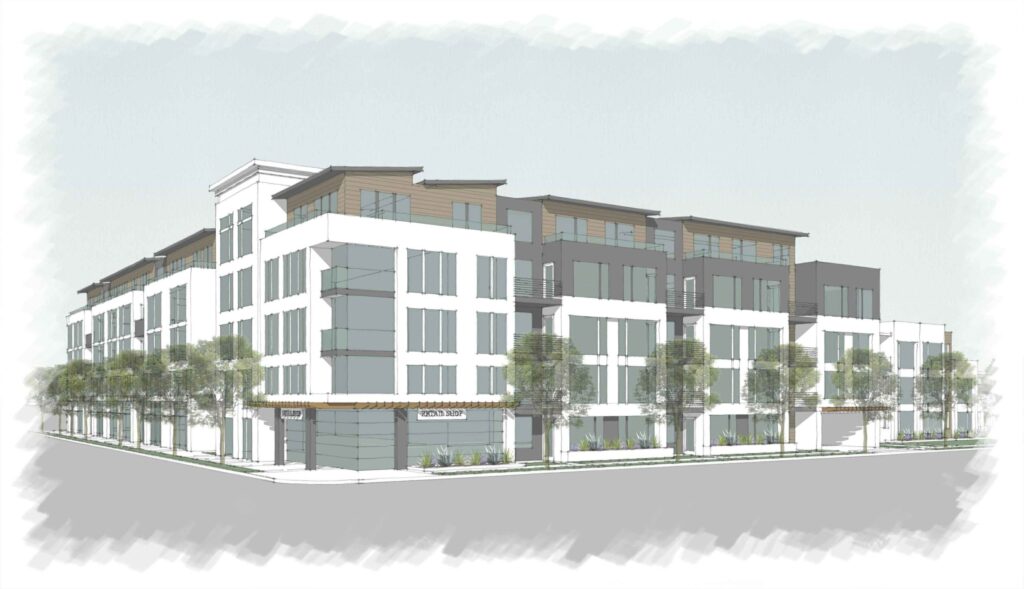 One of the lots is the R-1 parcel at 470 Olive that has a long-standing illegal commercial use. Rather than simply establishing a legal use on the site, such as a residence or perhaps a day care facility if they don't want to build a new structure, the owners last year told the Planning Commission they wanted to create a large housing project covering several parcels.
PAN (Palo Alto Neighborhoods) has sent a letter to City Council listing SIX areas in which the proposed project violates the Zoning Codes and TEN reasons why the City Council should reject the proposal. PASZ urges residents to read this letter and send their own letters to City Council or voice their opinions at the meeting on Tuesday, January 19th.
Here are some problems with their latest proposal (not made clear in the staff report):
Ownership: Last year, the applicants only owned two parcels (2951 El Camino and 470 Olive) of the five parcels in what's now being proposed. The staff report mentions on page 5 that the applicant "has an agreement with the other adjacent residential property owner for a future development." That's the house at 456 Olive — what is the exact nature of that "agreement?" And has the applicant bought the two other parcels on El Camino Real they didn't own last year (2095 El Camino and 2999 El Camino) or have a valid agreement in place for those?
Rezoning R-1 to CS or PC / PHZ is Unprecedented: The proposal would rezone two R-1 parcels to PHZ, allowing large, multi-unit construction on them. No one I've asked can remember the city ever rezoning R-1 parcels to a PC zone or any mixed use zone. The proposed rezoning is beyond what even Scott Weiner advocates and certainly not what we want in Palo Alto. It's unfair to neighbors of those sites and it will create a new precedent that's hard to stop.
Violates PC Height Rules: The proposed building would be mostly 65 feet in height. While the staff report notes our PC zoning laws allow a maximum of 35 feet within 150 feet of R- 1 and other residential zones, it doesn't show you how much of the proposed project site is actually subject to that limit. That is indicated in the outlined area below.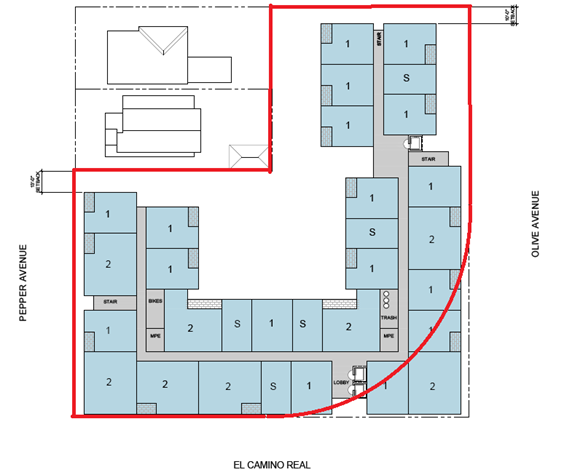 Undermines True Affordable Housing: The proposal would give far more height and FAR to a project with offices and perhaps 20% affordable housing than we allow to projects with 100% affordable housing. To give affordable housing providers a realistic shot at competing with commercial developers for land, it should be the other way round.
Displaced Residents: Records indicate the current resident of 456 Olive is likely not the owner. There's no discussion in the staff report if a tenant of that property will be afforded any relocation assistance or right to return. Again, whatever happens here will likely be a precedent for the future.
22 Years of Violations – Enough Already! The R-1 parcel at 470 Olive has been illegally used for commercial purposes since 1998 (see page 2 of the 2017 Staff Report) , in flagrant violation of our zoning rules. The current owners have repeatedly been asked to bring it into compliance and even offered help by the City to do so and yet refused. Meanwhile, they continue to collect office rent from that parcel, no doubt earning more than if the property were used legally, but pay no penalties.
According to our current Administrative Penalty Schedule, the penalties for an ongoing illegal R-1 usage are $365,000 for one year (enough to pay the salary of the City Manager or the Director of Planning AND the Code Enforcement Officer). Being a 100% business use, it does not qualify as a "home occupation," which has lower penalties. That means the owners have escaped paying many millions of dollars in penalties over these last 22 years.
Their current proposal requires unprecedented rezoning and extraordinary exceptions to height and FAR rules and may never be built due to multiple ownerships. But merely by offering it, the City agreed to continue to not charge them penalties. How many more decades will the City allow the violation without any repercussions? The City should immediately start collecting daily penalties for the R-1 usage violation and refuse to extend any further forgiveness.