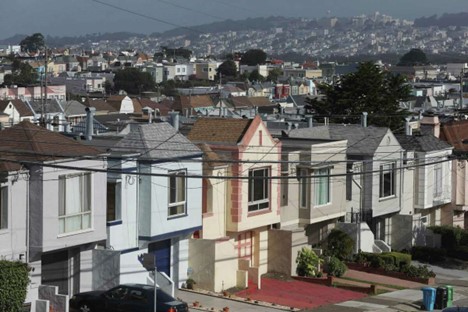 Single family homes are seen in San Francisco's Sunset district.
Lea Suzuki, Staff Photographer / Lea Suzuki/The Chronicle
When Feb. 1 arrives and Bay Area cities and counties are required to have state-approved plans showing how they will build more housing in the next eight years, this much is certain: Most will miss the deadline.
As for what that means, all bets are off.
Fewer than a dozen of the region's cities and counties have turned in adopted plans, known as "housing elements," to the state office of Housing and Community Development as of Monday. This is one day before jurisdictions are required to be "in substantial compliance" with state requirements that every community do its share to add 441,000 new houses, apartments and condominiums to the nine-county region by 2030.
According to that department's regulations, being out of compliance means that developers can build larger projects than what cities may now allow, providing they provide specified amounts of below-market-rate housing. But the murkiness of the new playing field also makes it likely that questions of what it means to be compliant will be argued in court.
"There's a whole set of hypertechnical details in each hypothetical scenario," said Daniel Saver, assistant director for housing and development with the Association of Bay Area Governments. "It's a legal question that's probably going to be litigated."
S.F.'s plan to build 82,000 housing units has been approved by the state.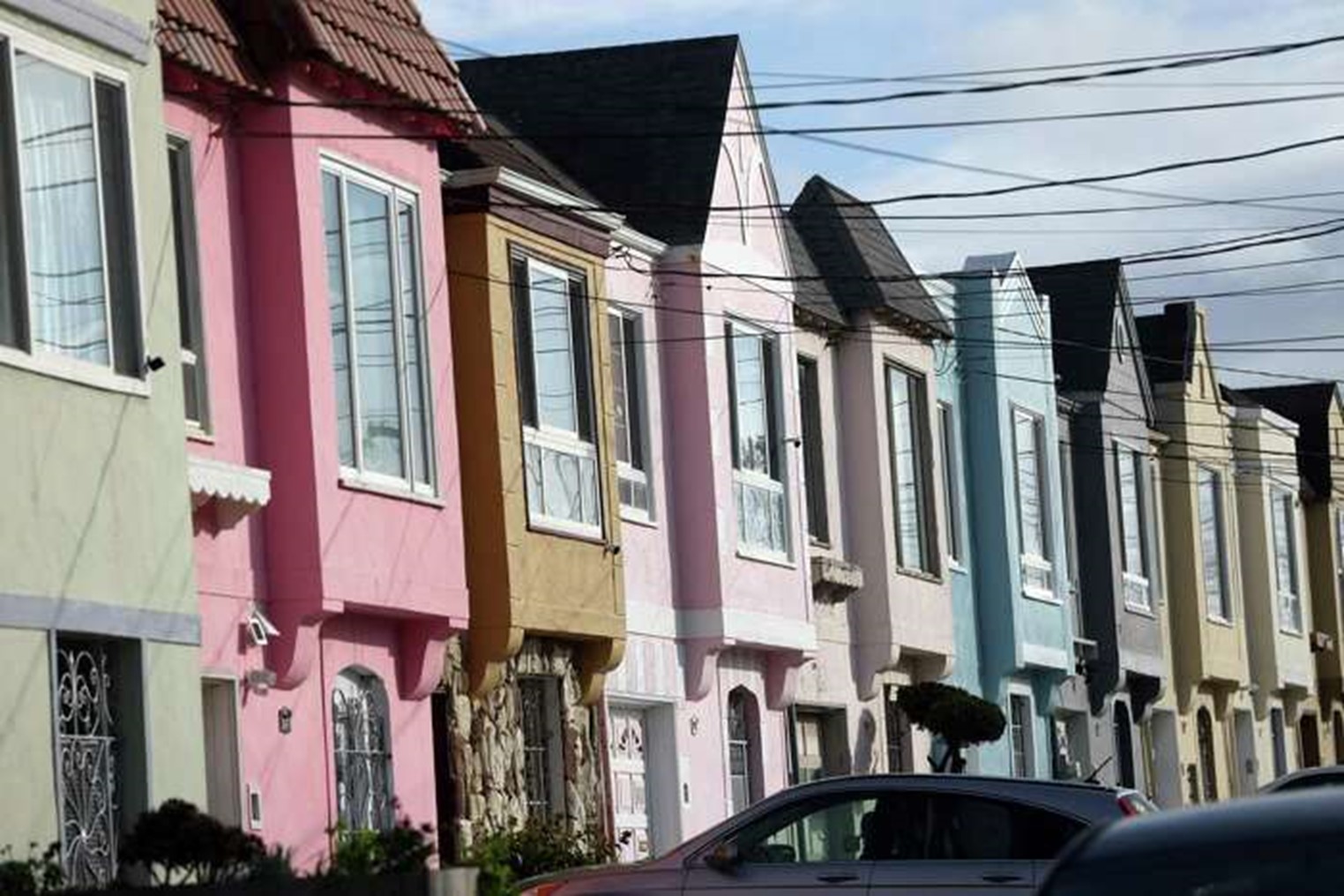 What to know about California's 'builders remedy' — and how it could explode housing development in S.F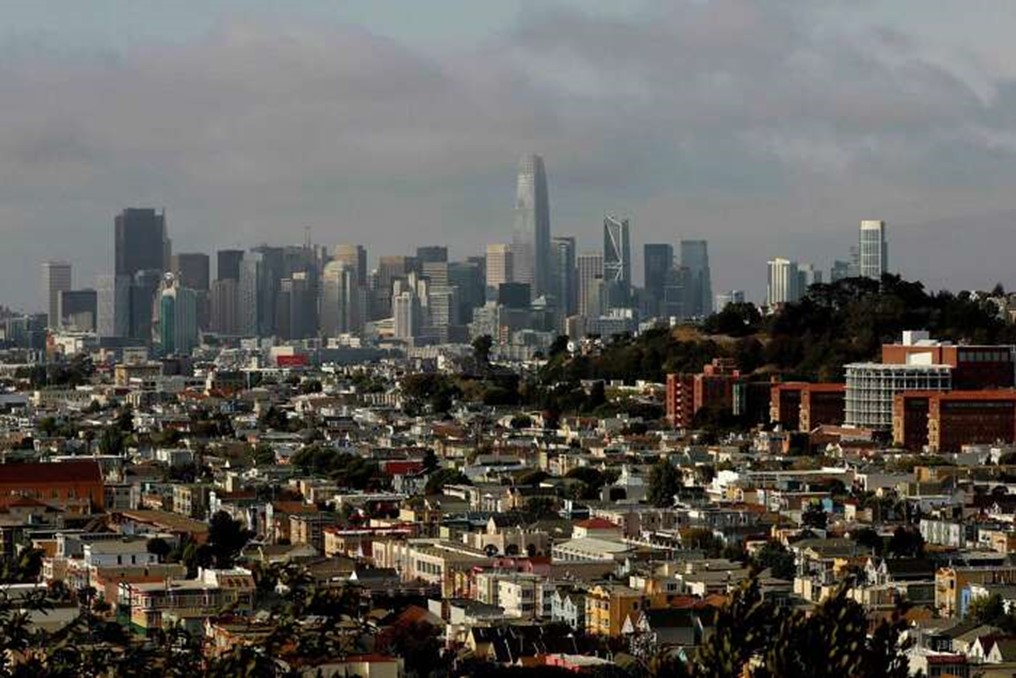 State demands are much more strenuous than in the past, the result of years of efforts in Sacramento to make it easier to build housing in the state at a more rapid pace. But there's no sign yet of what the state will do to penalize lagging cities and counties — even in the Los Angeles area, where the deadline for satisfactory plans came and went more than a year ago. As of Monday, only 87 jurisdictions have housing elements that are certified by the state.
The basics are this: By Feb. 1, Bay Area cities and counties are required to have adopted new housing elements that are in "in substantial compliance" with state expectations. If they don't, then developers are allowed to build housing that fits state standards even if it is larger or denser than what local zoning allows — an option called the "Builder's Remedy."
The current status is dire, according to the most recent figures from the office of Housing and Community Development.
Only nine Bay Area cities have filed adopted drafts with the state, five of them within the last week. San Francisco and Oakland are expected to do the same on Tuesday. Another 13 have filed two versions of their proposed housing elements, while 71 jurisdictions have made single filings — one, San Anselmo's, arriving at the state just last week.
Since the state has 90 days to comment on an initial draft, and 60 days to comment on a revised version, this means that a single city has completed all its paperwork and being certified: the island community of Alameda.
Does this mean that the Bay is an open target for developers? Not necessarily. Being in compliance is not necessarily the same as being certified.
San Francisco, for instance, might not have its plan fully adopted by the Board of Supervisors until Tuesday evening, after which Mayor London Breed can sign off and send it to Sacramento. But state officials already have indicated the draft will pass muster, so it's unlikely that a developer would try to push forward on a technicality.The housing allocations were determined by the state in June of 2020. Many cities and counties, however, have cut things so close that around 65 have left themselves vulnerable to the "builder's remedy," according to the Bay Area Council, a regional business advocacy group."A lot of local governments put off serious work until about 15 months ago," said Louis Mirante, the council's vice president of public policy and housing. "They're like the slacker who shows up late to class and finds out there's a test scheduled."There are plenty of reasons for the delays, including the pandemic. But decades of fighting over development and growth made many elected officials gun-shy about jumping into the topic. When they did, and set out to hire planning consultants, they found themselves in competition with other cities and counties that had put things off."We've had jurisdictions put out requests for proposals (from consulting firms) and not get a single bid," Saver said. "There's no question that they're struggling with this, as is true all over the state."While the state's housing agency reviews the flood of plans now headed their way, Mirante of the Bay Area Council said he expects to see some frustrated developers push for quick project approvals before the state determines if local plans are in compliance.Playing too strong a hand could backfire, though.Affordable housing developers might hold back, since local government support often is required to line up the funding necessary for a project to move forward. As for the for-profit builders who focus their work in certain cities or counties, winning one battle might cost them in the long run.
"Developers rely on political goodwill" over time, Saver said. "Dropping a builder's remedy on a jurisdiction is not a way to build goodwill."
John King is The San Francisco Chronicle's urban design critic. Email: jking@sfchronicle.com Twitter: @johnkingsfchron