Cubberley Co-Design Community Meeting
September 27, 2018 @ 7:00 pm

-

9:00 pm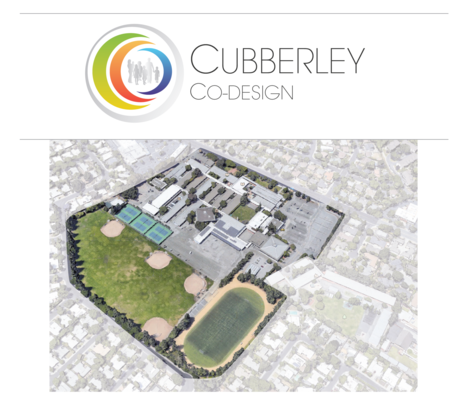 The Palo Alto Unified School District and the City of Palo Alto invite you to kick off an exciting co-design process to envision a new future for Cubberley Community Center that will also create the potential for a future school on the site. Members of the community—you!—are essential to the co-design process.
Interactive exercises and activities will be used to gather ideas and information about what you view as the needs, goals, and opportunities for Cubberley.
We have partnered with Concordia, an engagement and design firm, to run the co-design process and help determine how this unique process can best serve Palo Alto's educational and community needs now and into the future.
Join us for the first of four meetings:
Cubberley Pavilion
4000 Middlefield Road
Thursday, September 27
7-9 p.m.
Each meeting will build upon the results of the previous meeting and your continued participation will help us ensure that everyone's visions are considered as we together create a master plan together!
Childcare will be provided. Spanish and Mandarin interpreters will be on hand and translated activity materials will be provided.
RSVP at: goo.gl/t1w5Lk
For more information about this project, visit: www.pausd.org/cubberleycodesign